Noutati
Launch of a new master program Public Mental Health
Launch of a new master program Public Mental Health
Launch of a new master program Public Mental Health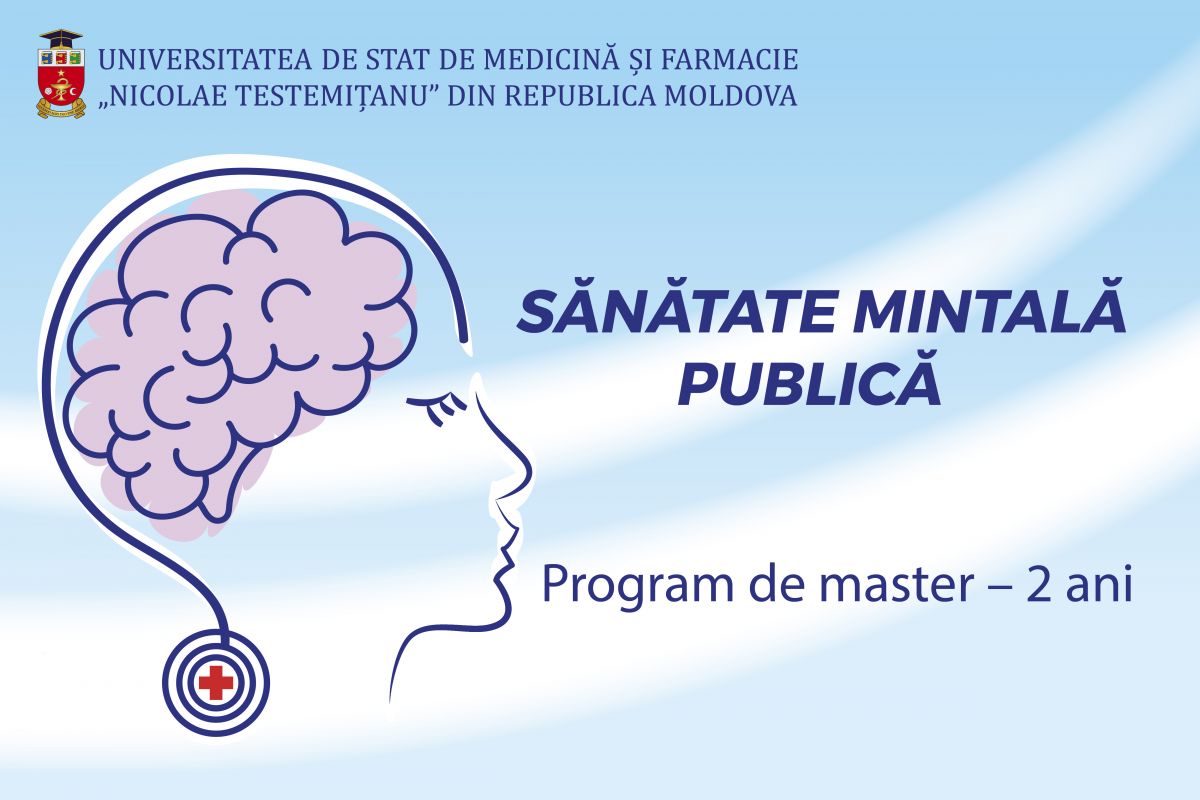 Nicolae Testemitanu State University of Medicine and Pharmacy will launch this year a new master's degree program in Public Mental Health, lasting 2 years. The program provides for the study of mental disorders, the treatment and recovery of people who have suffered from such a condition, the prevention of the associated impact and that of mental disorders.
The master's program focuses on training qualified specialists and researchers to work together and implement mental health policies, plans and services, and to develop research in this area.
At the end of their studies, graduates will obtain a master's degree in public health. Specialists will be able to work in public health institutions and in private institutions that provide such services - family doctors' centers, counseling centers, community mental health centers, psychiatric / psychotherapeutic practices, psychiatric hospitals, general hospitals, etc. 
Competencies, skills and knowledge acquired during the studies at the master's program (cycle II) can be further deepened in the research process under a doctoral program (cycle III), the education and continuous professional development of specialists being ensured in accordance with the health system needs and labor market requirements.
Admission to the master's program Public Mental Health will be based on a bachelor's degree (cycle I) or an equivalent higher education diploma. Doctors, psychologists, social workers, educators and lawyers will be able to participate in the admission contest. The full-time studies will be conducted in Romanian.
The new Master's in Public Mental Health program was developed on the basis of international protocols and the International Master's Program in Mental Health Policy and Services at the Nova University of Lisbon, Portugal, promoted by the Institute of Global Mental Health in Lisbon, with the support of World Health Organization.
The master's program was developed within the framework of the Moldovan-Swiss project Support for the Reform of Mental Health Services in Moldova (MENSANA), funded by the Swiss Agency for Development and Cooperation, according to the relevant policies of the Ministry of Health of the Republic of Moldova.
Preluarea informației de pe site-ul USMF "Nicolae Testemițanu" poate fi efectuată doar cu indicarea obligatorie a sursei și a linkului direct accesat pe www.usmf.md.